Hi gorgeous ladies,
It's that time of the year—and if you have plans with a loved one today, I'm sure you want to be looking your best.
Last week, I dropped by CurlieQue Beauty to learn about how I can create a romantic makeup look for Valentine's day, and I can't wait to share all the details with you!
If you haven't heard of CurlieQue Beauty before, they are a learning laboratory where they celebrate education, retail, and entertainment— they are an extension of Blanche Macdonald, Canada's number 1 makeup and beauty school. Basically, they know their stuff, and I couldn't wait to learn from them.
Diving right into then, my lovely makeup artist decided to give me soft brown smokey eyes, with dewy skin and glossy lips, my favorite kind of look.

Here's a breakdown of how she achieved this, and how you can too:
1. Skincare
As always, prepping your skin is the most important step of any makeup routine. Since my skin is dry, my routine started off with The Crème Shop's Chai Seed Hydrating Sheet Mask which was placed on my face for about 15 minutes, after which a hot towel was used to wipe off any excess serum. Next, Indie Lee's CoQ-10 Toner was used to balance the pH of my skin, followed by Dermalogia's Intensive eye repair creme, finally finishing off with Embryolisse's Lait-Creme Concentre— which is not only extremely hydrating but also acts as a great primer.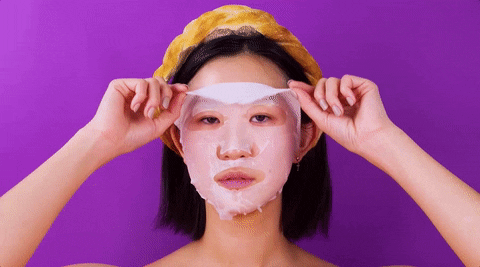 2. Eyes
Firstly, Makeup Forever's Eye Primer was used as the base for my lids, after which we jumped right into the eyeshadow. Makeup Forever's Matte Eyeshadow was used for this whole look, in this order:
a. A warm brown shade (canyon)  for the transition color all over the crease of the eyelids
b. A neutral brown color (nude) for the eyelids 
c. A dark brown (espresso) to smoke out the outer corner of the eyelids
Then,  Makeup Forever's Kohl Pencil was used to tight light my upper lash line and then used to line my eyelids as well— which was smoked out using a small brush. 3. Complexion
A peachy shade from Makeup Forever's Creaseless Concealer was first applied under my eyes to color correct my dark circles, after which a shade that was a little brighter than my skin tone was applied on top to add some brightness. Since this concealer is self-setting, no powder was used to set it, which is ideal for people who have dry skin like me—the less powder used, the less dry we look! Then Makeup Forever's HD stick foundation was applied sparingly to the rest of my face since we were trying to prevent a cakey look.
*After this, my makeup artist returned to underneath my eyes again, to define my waterline she used the neutral brown (nude) eyeshadow to add some more smokiness to the look.

 
4. Colouring
To give a dewy, and sun-kissed look, my makeup artist added some Makeup Forever's Cream Bronzer to the sides of my forever, cheekbones, and jawline. Then, she used Makeup Forever's Cream Blush to add some color to the apples of my cheek. Finally, she added some shine to my face with Pro Fusion's Liquid Highlight Powder, applying this to the top of my cheekbones, eyebrow bones, nose tip, cupid's bow, nose bridge, and forehead. 5. Eyebrows and eyelashes
My eyebrows were kept natural, and my makeup artist focused on just filling them in with natural strokes using Senna's Eyebrow Pencil, after which we applied my Au Natural False Eyelashes by House of Lashes which truly did complete the look. I learned that lining the band of false lashes with eyeliner/kohl before applying them to your eyelids makes them look so much better once they are on—it really isn't the same trying to line over them once they are already on your eyelids, which can get super messy let's be real!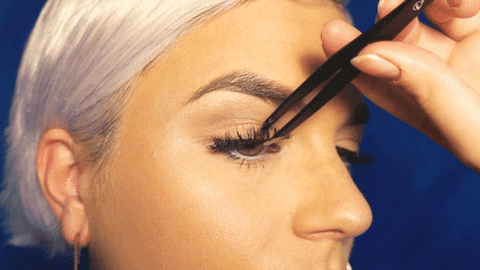 6. Lips
Finally, to complete the look we added some nice pink gloss to my lip's using Ilia Beauty's High Impact Lipstick in the color Cinnabar. Of course, we sprayed on tons of Makeup Forever's Setting Spray, and voila— I was good to go!
I hope you enjoyed this write up! Let me know if you end up giving this look a try—I love how it's not over the top and focuses and a soft eye and healthy looking skin!
Wishing you all a lovely Valentines day, hope it's a day full of love and happiness with a loved one, or even all by yourself!
Big thank you to CurliQue Beauty for all that I learned—fellow Vancouverites, be sure to follow them on Instagram for major inspiration!
Warmly,
Tasha
xoxo